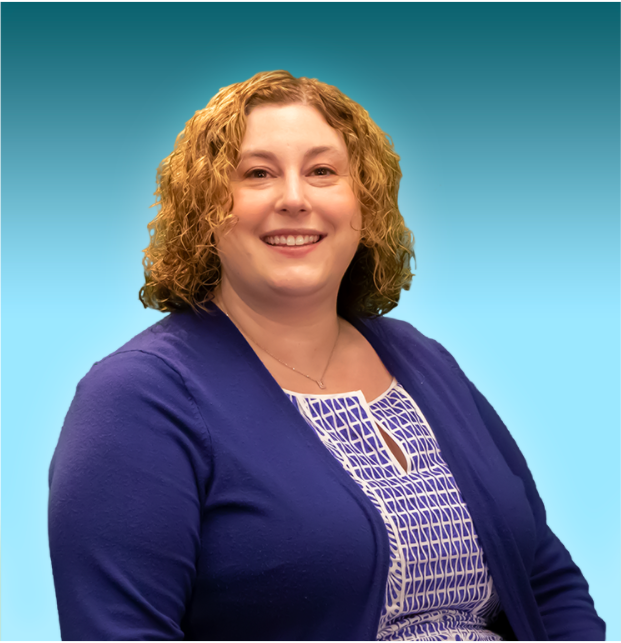 Heather Teichman – CEO
Heather Teichman, BCBA, LBA – CT, LABA – MA, currently serves as the CEO and Chair of the CE Committee for CTABA. She is the Senior Associate Vice President of Operations at Beacon Services of Connecticut. She received her Master's degree in Education from Cambridge College, and is a licensed behavior analyst in both Massachusetts and Connecticut. She has worked in the field of ABA for over 18 years. Heather began her career working on the Neurobehavioral Unit at the Kennedy Krieger Institute in Baltimore, and has since worked in both home and school-based settings, with a focus on home-based early intervention services for the past 8 years. She is also currently enrolled in the PhD in Behavior Analysis program at Cambridge College.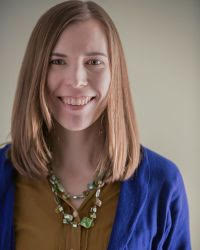 Maris Pelkey – President
Maris received her MA degree in Early Childhood Special Education from the University of Saint Joseph in West Hartford. She provided Birth to Three services in CT as a special educator for nine years before becoming a Board Certified Behavior Analyst in 2012. She is the Director of Birth to Three Services at Creative Interventions and an ABA Supervisor at Bay Path University. She has provided supervision for fieldwork students pursuing their certificate in behavior analysis and has presented on supervision topics at CTABA events.
Maris has had the honor of serving on the Board of Directors for the Connecticut Association for Behavior Analysis (CTABA) as an appointed director since June of 2017 and an elected director since 2019. During her time with CTABA, she started and chaired the Home Services Committee and served on the task force to develop the Board of Directors Code of Conduct. Maris is currently the President of CTABA.
Shelly Jones – Treasurer
Bio Coming Soon
Tom Zwicker – Secretary
Bio Coming Soon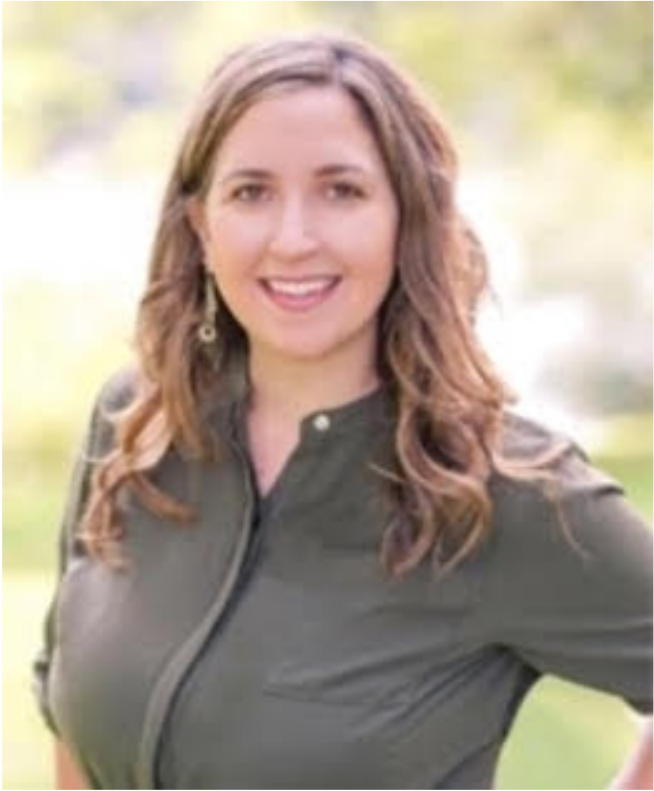 Liz Smith – Assistant Secretary
Elizabeth Smith, BCBA, LBA – CT, is the owner and director of CORE ABA. She is a Board-Certified Behavior Analyst and Licensed Behavior Analyst and realized her passion for working with kids at a young age. Liz found ABA after graduating from Marist College and fell in love with teaching children with autism new skills. Liz obtained her Masters in ABA and Autism at the Sage Colleges and received Board Certification in May of 2013. She opened C.O.R.E. ABA at the beginning of 2014 and has been working in homes and communities in Fairfield County. Liz enjoys sharing knowledge of ABA through supervision experiences and creating opportunities for kids to learn using naturalistic teaching strategies. She is a member of Association for Behavior Analysis International, CT-ABA and the Association for Professional Behavior Analysts.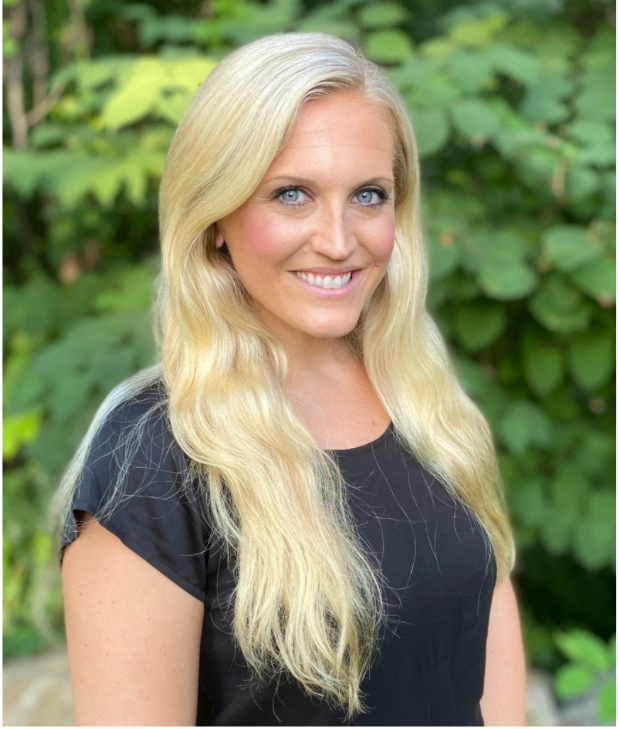 Meghan Brahm
Dr. Meghan Brahm, BCBA, LBA-CT, is an Assistant Professor at Southern Connecticut State University in the Department of Special Education, teaching in the Applied Behavior Analysis (ABA) and Autism Spectrum Disorders (ASD) programs, is interim coordination of the ABA program and is a Research Scientist in University's Center of Excellence on ASD. Dr. Brahm completed her Ph.D. at the National University of Ireland, Galway in Psychology and ABA in 2018. Her doctoral work focused on epidemiological studies of ASD, including the evaluation of weight related maternal risk factors for the development of ASD in offspring and the application of ABA to manage disordered eating, pre-pregnancy. Dr. Brahm received her Master's degree in 2012 from The University of Saint Joseph in West Hartford, Connecticut in special education, ASD and ABA after completing her Bachelors in 2009 at Eastern Connecticut State University in Psychology, focusing on psychology of childhood and adolescence and ABA. Dr. Brahm is a Board Certified Behavior Analyst who has worked both domestically and internationally as a practitioner and consultant across a multitude of settings, supervising evidence-based interventions to support individuals with varying diagnoses. At current, Dr. Brahm's work focuses on researching and delivering effective training services to school-based personnel, families and community service providers to increase the integrity with which evidence-based practices are used to support individuals with additional needs.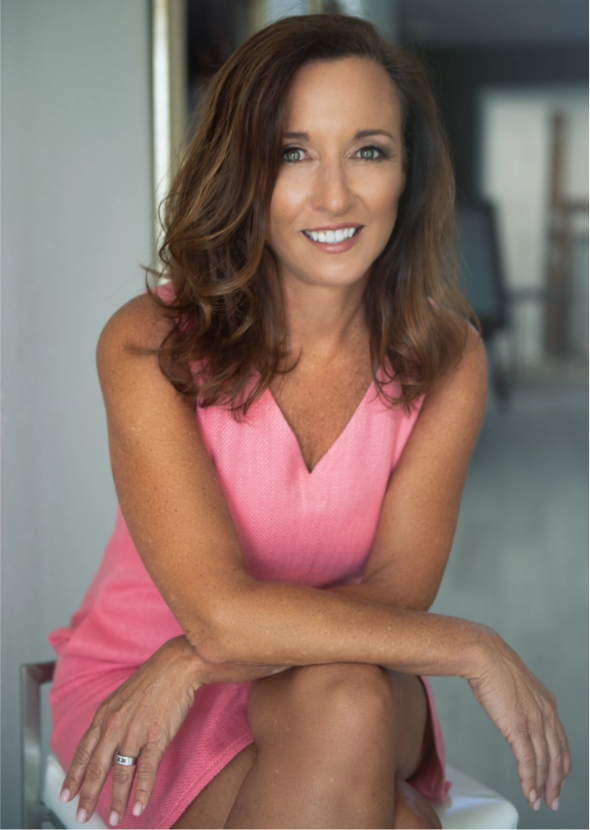 Melissa Olive
Melissa Olive, Ph.D., BCBA-D, is the Executive Director of Applied Behavioral Strategies LLC. Prior to entering private practice, Missy spent 9 years conducting research and training special education teachers and behavior analysts at the University of Texas at Austin and the University of Nevada, Reno.
Missy currently serves as a Guest Reviewer for the Journal of Autism and Developmental Disorders and the Review Journal on Autism and Developmental Disorders. She also served on the Editorial Board of the Journal of Early Intervention for 8 years, Topics in Early Childhood Special Education for 10 years, and Young Exceptional Children for 12 years.

Missy has published over 30 peer-reviewed articles and book chapters focusing on assessment and treatment of challenging behaviors, communication intervention, feeding disorders, and ethical issues for behavior analysts.

Prior to moving to CT, Missy served on the Executive Board as a Member at Large for the Division of Early Childhood, a sub-division of the Council for Exceptional Children. Missy also served as President of the Texas Council for Exceptional Children. After moving to CT, Missy first served as a Member at Large on the Executive Council for CTABA. She currently serves on the CTABA Board of Directors and Chairs the CTABA Public Policy and Legislative Outreach Committee (PPLO).
Her current research interest lies in assessment and treatment of feeding disorders, assessment and treatment of severe challenging behavior, ethical issues in the delivery of ABA services, and ABA services in school settings.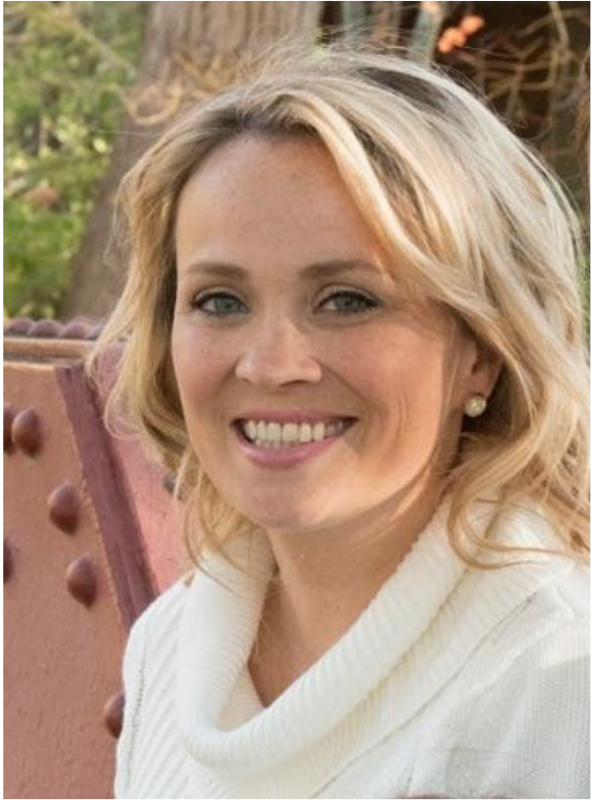 Melissa S. Saunders
Melissa S. Saunders, Ed.D., BCBA-D, LBA, LABA is the Executive Clinical Director for Creative Interventions, an organization providing school, home and clinic-based ABA services from birth through adulthood. Melissa received her doctorate degree in Organizational Leadership and Applied Behavior Analysis from Nova Southeastern University. Melissa has a special interest in the role behavior analysts have as leaders. Her research interests are focused on supervision, leadership, employee turnover, workplace satisfaction, and treatment fidelity in applied behavior analysis services. Melissa has served as an elected officer for MassABA (2013-2014) and participated on MassABA's Contracts Committee that focused on promoting practice standards for ABA. In addition, Melissa was actively involved with both Massachusetts' and Connecticut's grassroots efforts for the establishment of licensure for Behavior Analysts. Melissa has served as the CTABA Member at Large (2013-2015), Applied Representative (2015-2017), Chief Executive Officer (2018-2019) and has chaired both the Organizational Membership committee (2013-2017) and Conference Committee (2016-2019). Melissa currently serves as an appointed member of the CTABA Executive Board (2020-present), she is chair of the Professional Issues Committee in addition to her role as the CTABA CEU Coordinator. Melissa is also actively involved with the Connecticut Autism Action Coalition (CAAC; 2015-present) in its mission to support the development and improvement of service access and quality for all individuals who are affected by Autism Spectrum Disorder.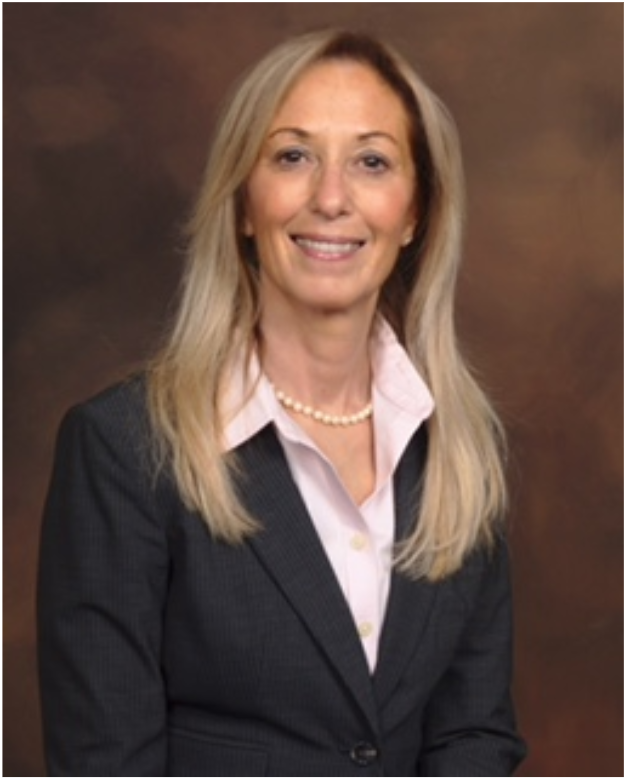 Arlene Kaye
Arlene Dworkin Kaye, M.S., CCC/SLP, BCBA, LBA is Clinical Director of Children's Behavioral Services at Benhaven, Inc. A Board Certified and Licensed Behavior Analyst and a Licensed Speech and Language Pathologist she created and has administrated the program since 2017 . Prior to joining Benhaven, Arlene was employed by a private practice, a number of public school districts as well as CREC's River Street Program for Young Children with Autism. In addition, Arlene was instrumental in crafting the first BACB course sequence to be approved inside of a Communications Disorders Program through Elms College. She also taught required BACB core courses as an instructor at Elms.
Arlene received her Master's Degree in Communications Disorders from SCSU in 1978 and her certification as a BCBA in 2007 after completing her coursework and University of Massachusetts (Lowell). She has been a presenter at a variety of conferences including CT-ABA, ABAI, BABAT, ASHA & CSHA, and has been an invited speaker at schools in Connecticut and Massachusetts.
An editor of Behavior Analysis for A Lasting Change, First Edition and author of Getting To Know ME: A Primer About Autism Spectrum Disorders, Arlene has demonstrated skills as both a practitioner and writer. With over 40 years of experience providing services to children with developmental disabilities, Arlene appreciates the needs and challenges of colleagues working in homes, schools, RESC's, private practice, administration and graduate education.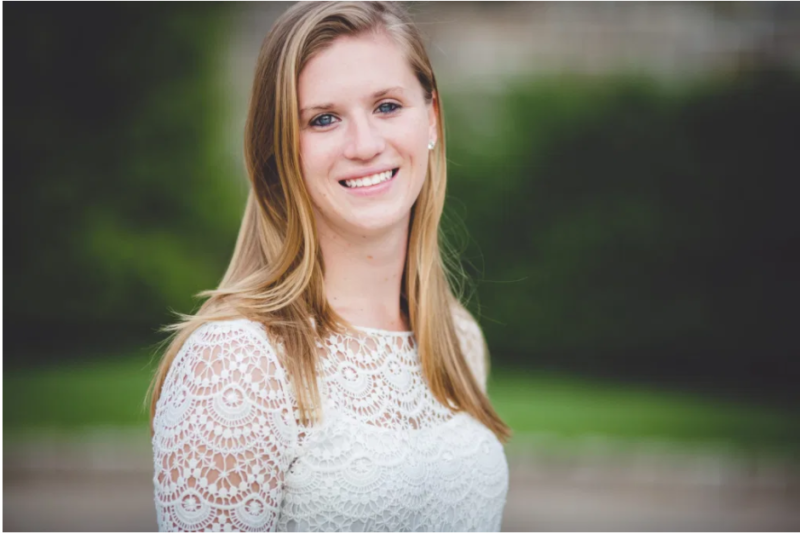 Maggie Fitch
Maggie Fitch, BCBA, LBA – CT, earned her Bachelors of Arts degree in Psychology from Fairfield University. She then attended Saint Joseph's University in Philadelphia where she completed her Masters degree and course work to become a BCBA, graduating in 2013. She has since worked in multiple settings including providing services in-home, public schools and private schools. Maggie began her career working as an ABA Therapist with students ages 7-12 in an Early Intensive Behavioral Intervention program. From there she went on to providing services in-home through CT's Birth to Three system as well as to clients over the age of 3 who were diagnosed with Autism. After becoming a Board Certified Behavior Analyst, Maggie accepted a position as BCBA in a private school providing services to children 3 to 21 years old with a range of disabilities including Smith-Magenis Syndrome, Down Syndrome, emotionally disturbed and Autism. Currently Maggie is a BCBA at Boys and Girls Village in Milford. In addition to working in the school setting, Maggie is currently an adjunct teacher for Bay Path University as well as an ABA supervisor for students seeking supervision.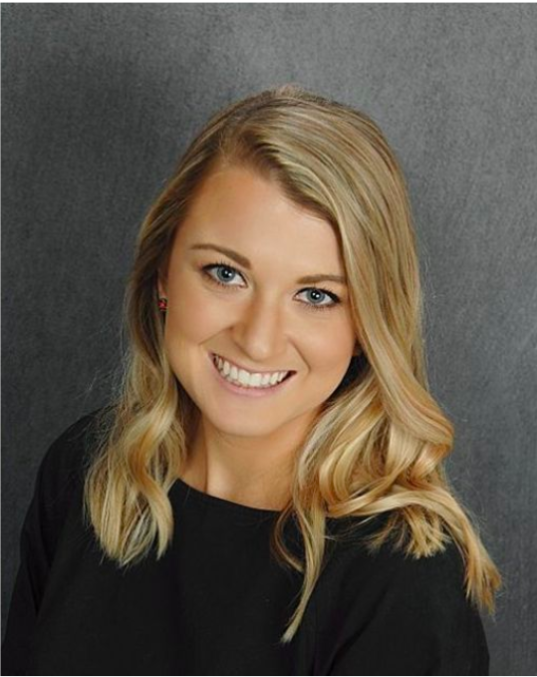 Ashley Creem
Ashley Creem is a Board Certified Behavior Analyst (BCBA) and Licensed Behavior Analyst (LBA) who holds a Masters of Education in Applied Behavior Analysis and is currently pursuing a Ph.D. in Applied Behavior Analysis. Ashley has 8 years of experience working with children and adolescents with autism and other developmental disabilities. She currently works as a Clinical Director at a private agency, providing training and consultation to other BCBA's as well as supervising ABA programs for clients. Ashley is passionate about the dissemination of quality
ABA and advocating for the needs of individuals living with autism and other disabilities.
Lindajeanne Schwartz
My name is Dr. Lindajeanne LaMagna Schwartz, and I am currently a proud member of the CT ABA Board Of Directors as well as the Chair of the membership committee.
I have worked in the field of special education for 30 years and have worn many hats over the course of my career. I started out as a Speech-Language Pathologist working in schools, private clinics and in homes serving both children and adults in creating functional and meaningful communication for these folks.
I am also a CT State Licensed and Board Certified Behavior Analyst and again, have worked in school settings and clinics as well as in homes assisting in creating programming that aided in the facilitation of new skills and the reduction of problem behaviors.
Additionally, I am a Certified Special Education Administrator who currently is working in a large CT school district within the Central Office Special Education Department. I am responsible and oversee the special education and related service programs and staff at the elementary level as well as, coordinating and overseeing the Behavior Supports, Assistive Technology and Speech and Language departments districtwide.
One of my great loves is teaching, so besides my 'day job', I also am an Adjunct professor for two local CT Universities where I teach courses in Behavior Analysis, Speech and Communication, as well as Psychology classes.
Outside of my busy professional life, I also have a busy but wonderful personal life. I am happily married to a wonderful man, Gary, and together we have 4 great children, 2 wonderful grandchildren and 4 insane but adorable Chihuahua's!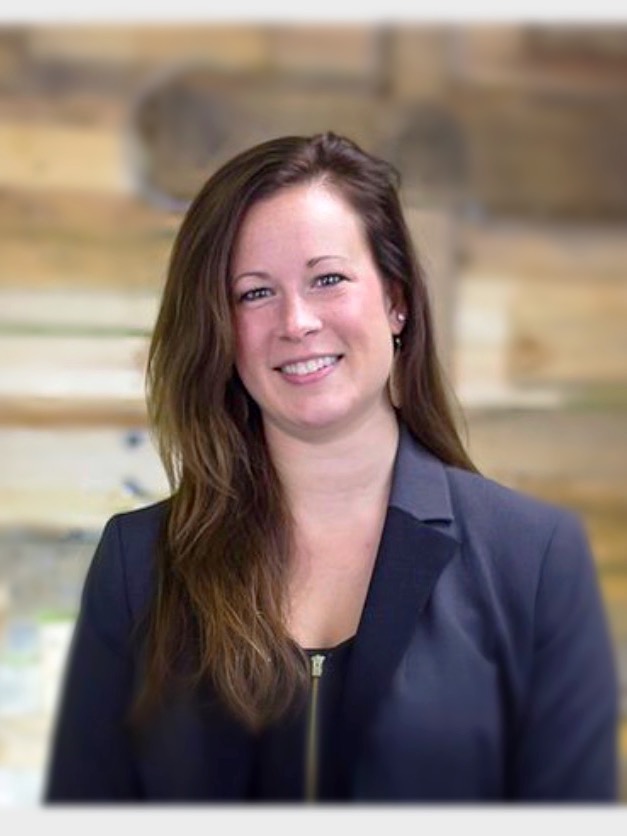 Kate Cormier
Kaitlin Cormier is a Board Certified Behavior Analyst (BCBA) and currently the Director of Training at BEACON Services of Connecticut. Kaitlin started with BEACON Services in 2010, providing quality home-based ABA services to young children with autism as a behavioral therapist, and then became a Board Certified Behavior Analyst (BCBA) in 2013 when she graduated with her master's degree from the University of Saint Joseph. Kaitlin is a member of the Association for Behavior Analysis International (ABAI) as well as the Connecticut Association for Behavior Analysis (CTABA). She served on the CTABA Executive Council as Student Representative for 2 years, and then as the Member at Large for 2 years. She has volunteered at many CTABA conferences over the years and is currently on the Membership Committee, chair of the Home Services Committee/Special Interest Group, and on the Board of Directors.
---