CTABA is excited to announce that our all-virtual, 17th Annual All-Virtual Conference- 2021 will be held on March 5, 2021 with pre-conference workshops on March 4, 2021.
We are excited to offer an AWESOME lineup of pre-conference workshops and speaker options for March 5th. The entire conference will be virtual and can be easily accessed. We hope to "see you" in CT for what's going to be a fantastic conference!
---
For conference registration, please CLICK HERE
To view the conference schedule, please CLICK HERE
Check out these amazing speakers!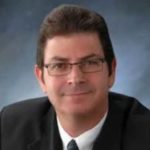 Dr. Nicholas Weatherly, Ph.D, BCBA-D, LBA (CT) is the Vice President of Operations at Milestones Behavioral Services, where he also serves as Managing Consultant for their consulting division. Prior to joining Milestones, Dr. Weatherly was the Head of the School of Behavior Analysis at the Florida Institute of Technology and a consultant with Aubrey Daniels International where he led their instructional systems projects and consulted in a variety of areas of business and industry. His expertise is in developing and providing efficient leadership solutions designed to maximize performance for sustainable impact. He has been invited to speak on these topics locally and internationally for over 15 years, giving or contributing to nearly 100 scholarly presentations and workshops. Dr. Weatherly has held advisory roles and served on the board of directors for a number of state, regional, and international professional associations, advocacy groups, and service facilities, most recently serving as President of the Association of Professional Behavior Analysts and on various ethics committees for the Behavior Analyst Certification Board. He has published numerous articles on areas related to leadership, ethics, and coaching, is the co-author of the book Deliberate Coaching: A Toolbox for Accelerating Teacher Performance, and the author of the upcoming book Applying Ethics to Organizational Behavior Management: Getting Results the Right Way.
---
Janet Vasquez, MS, BCBA is a Board Certified Behavior Analyst. She earned a Master of Science degree in Behavior Analysis from Florida International University. Currently, she is working towards a doctoral degree in education in which she is specializing in instructional technologies from Nova Southeastern University. With over 20 years of experience in the field of Applied Behavior Analysis, Janet has held various leadership positions, ranging from Clinical Director to Chief Executive Officer and has presented research at various professional conferences including, but not limited to, the Association for Behavioral Analysis International, the Society for Research in Child Development, International Society for Infant Studies, and International Meeting for Autism Research. In addition to her executive experience, Janet also teaches introductory and advance courses in behavior analysis at Florida International University.
---
Dr. SungWoo Kahng, Ph.D, BCBA-D is an associate professor and Director of Academic Programs in Autism and ABA in and Chair of the Department of Applied Psychology at Rutgers University. Prior to his current position, he was an associate professor at the University of Missouri (MU) where he was also the chair of the Department of Health Psychology, the Founding Director the MU Graduate Programs in Applied Behavior Analysis, and Director of the Applied Behavioral Intervention Service of the MU Thompson Center for Autism and Neurodevelopmental Disorders. Prior to moving to MU, he was a faculty member in the Department of Behavioral Psychology and a senior behavior analyst on the Neurobehavioral Unit at the Kennedy Krieger Institute as well as an associate professor in the Department of Psychiatry and Behavioral Sciences at the Johns Hopkins University School of Medicine. Dr. Kahng graduated from Kalamazoo College with a bachelor's of arts in psychology and received his Ph.D. in behavior analysis from the University of Florida. He was an Associate Editor for the Journal of Applied Behavior Analysis where he also serves on the Board of Editors. Additionally, he is on the Board of Editors for Behavioral Intervention and has served as an ad hoc reviewer for numerous other journals. He is a Board Certified Behavior Analyst. Dr. Kahng is on the Board of Directors of the Behavior Analyst Certification Board and the Scientific Council of the Organization for Autism Research. Dr. Kahng is the recipient of the 2003 B.F. Skinner New Researcher Award given by Division 25 of the American Psychological Association. Dr. Kahng has co-authored over 80 peer reviewed articles and chapters. The focus of his research and clinical work has been on assessing and treating behaviors exhibited by individuals with developmental disabilities. He is also interested in a broader research agenda, which includes topics related to employment and college supports for adults with autism spectrum disorder as well as obesity and aging. Finally, he has mentored numerous undergraduate, master's level, and predoctoral students as well as post-doctoral fellows.
---
Dr. Brandi Simonsen, Ph.D is a professor of Special Education and the Co-Director of the Center for Behavioral Education and Research (CBER; www.cber.org) at the University of Connecticut. She is also the Co-Director of the National Technical Assistance Center on Positive Behavior Interventions and Supports (PBIS; www.pbis.org), Co-Principal Investigator of the National Multi-Tiered System of Supports Research Network (www.mtss.org), and a Senior Advisor to the National Center on Intensive Interventions (intensiveintervention.org). Dr. Simonsen conducts research, publishes, teaches, and provides training/technical assistance in the areas of (a) school- and class-wide PBIS, (b) positive and proactive professional development supports for teachers, and (c) applications of PBIS in alternative settings. Before joining the faculty at University of Connecticut in 2005, Dr. Simonsen was the director of a non-public (alternative) school for students with disabilities who presented with challenging educational and behavioral needs. In addition to serving as an administrator and clinician, Dr. Simonsen has previously been certified as a teacher of elementary general education and middle-secondary special education.
---
Lorri Shealy Unumb, Esq. (pronounced YOU-numb) Chief Executive Officer, The Council of Autism Service Providers Lorri Shealy Unumb is a lawyer, professional speaker, law professor, mother of three teenage boys, and an internationally renowned autism advocate. She began her legal career clerking for a United States District Judge in Charleston, South Carolina, and then moved to Washington, D.C. to practice law with the United States Department of Justice. She enjoyed a fulfilling career as an appellate litigator, arguing cases all over the United States. After two academic stints at law schools in D.C. (George Washington University) and Charleston, Lorri began teaching advocacy at the U.S. Department of Justice's National Advocacy Center. During the same timeframe, she hosted an award-winning weekly television show called "The Law with Professor Lorri." Following her firstborn son's diagnosis with autism, Lorri began working in autism advocacy as a volunteer, writing ground-breaking autism insurance legislation for South Carolina ("Ryan's Law") that passed in 2007 and served as the catalyst for the national movement toward autism insurance reform. In recognition of Ryan's Law, Lorri was awarded the Autism Society of America 2008 "Parents of the Year" award (along with her husband Dan). She then was recruited by the New York-based nonprofit Autism Speaks to advocate full-time on behalf of individuals with autism. As head of state government affairs, she testified more than 100 times on health insurance issues in legislatures throughout the United States and beyond and led an autism insurance reform effort that resulted in 50 states requiring insurance coverage for autism. In 2010, Lorri founded the Autism Academy of South Carolina, a non-profit, year-round treatment center for children with autism, and she still serves as Chairman of the Board of Directors. Lorri and Dan also wrote the first-ever comprehensive textbook on legal issues related to autism, called "Autism and the Law." Additionally, Lorri is in her 14th year of organizing and conducting the annual "Autism Law Summit," a national gathering of parents and professionals who advocate for legal and policy changes to better the lives of individuals with autism. Recently, Lorri was appointed by the governor of South Carolina to serve as a Commissioner for the SC Department of Disabilities and Special Needs, which administers several of the state's Medicaid waivers. In 2019, Lorri assumed the role of CEO of The Council of Autism Service Providers, a nonprofit association of for-profit and nonprofit organizations serving people with autism across the lifespan. For her local, national, and international advocacy efforts, Lorri has been recognized with the NASCAR Foundation's Betty Jane France Humanitarian Award; the Miss South Carolina Pageant "Woman of Achievement" Award; the Jefferson Award for Public Service (Charleston, SC); and the Professional Women in Advocacy "Excellence in a State Campaign" 2014 Award. Her work has been profiled on CNN, on NPR's "Morning Edition," and in Town&Country magazine, from whom she received one of three 2009 "Women Who Make a Difference" awards. She is also profiled in the American Academy of Pediatrics 2013 book "Autism Spectrum Disorders: What Every Parent Needs to Know." Lorri is a magna cum laude/Phi Beta Kappa graduate of the University of South Carolina (Journalism, 1990; Political Science 1990; Law 1993).
---
Dr. Paul "Paulie" Gavoni, Ed.D, BCBA An expert in human performance, coaching, and organizational leadership, Dr. Paul "Paulie" Gavoni is a behavior scientist who has worked in education, human services, and sports for over two decades. In this capacity, he served the needs of children and adults in a variety of positions including: COO, Vice President, Director of School Improvement, Leadership Director, Professor, Assistant Principal, School Turnaround Manager, Clinical Coordinator, Therapist, Trainer, Coach, and Behavior Analyst. As COO at Brett DiNovi International, Dr. Gavoni is passionate about applying Applied Behavior Analysis (ABA) and Organizational Behavior Management (OBM) strategies to help establish positive and engaging environments across industries to bring out the best in people. Beyond his work in education and human services, Dr. Gavoni is also a former fighter and highly respected striking coach in combat sports. Coach "Paulie Gloves," as he is known in the Mixed Martial Arts (MMA) community, has trained world champions and UFC vets using technologies rooted in the behavioral sciences. Coach Paulie has been featured in the books Beast: Blood, Struggle, and Dreams at the Heart of Mixed Martial Arts, A Fighter's Way, and the feature article Ring to Cage: How four former boxers help mold MMA's finest. He is also an author who has written extensively for online magazines such as Bloody Elbow, Scifighting, Last Word on Sports, and Bloody Elbow where his Fight Science series continues to bring behavior science to MMA. Known for his authenticity and practical approaches, Dr. Gavoni is a sought-out speaker at a variety Educational, Sport, and Behavior Analytic Conferences. #1 Best-Selling co-author of Behavioral Karma: The 5 Scientific Laws of Life & Leadership; Quick Wins! Accelerating School Transformation through Science, Engagement, and Leadership; Deliberate Coaching: A Toolbox for Accelerating Teacher Performance (#1 Best Seller); and MMA Science: A Training, Coaching, & Belt Ranking Guide (#1 Best-Seller). His current book in development is titled QUICK Responses to Misbehavior for Reducing Misbehavior and Suspensions. Dr. Gavoni is proud to introduce ABA & OBM to a massive audience through his numerous publications.
---
Dr. Claudia Dozier is an associate professor in the department of Applied Behavioral Science at the University of Kansas and a Board Certified Behavior Analyst. Dr. Dozier's areas of research are in assessment, treatment, and prevention of problem behavior in children with and without development disabilities and adults with developmental disabilities, as well as research on preference and reinforcer efficacy of social reinforcers and comparisons of schedules of reinforcement. Dr. Dozier is the faculty supervisor for a preschool program and an early intensive behavioral intervention program in the Edna A. Hill Child Development Center at the University of Kansas. She and her graduate students also consult on behavioral services provided to a large residential facility serving adults with disabilities. She has published over 50 articles and chapters and has served as an associate editor for the Journal of Applied Behavior Analysis and serves on the editorial boards of several other behavioral journals. Recently, Dr. Dozier received 2020 Steeples Service to Kansans Award for her significant service to the people of Kansas as a purposeful extension of her teaching and research.
---
Dr. Peter Gerhardt, Ed.D., is the Executive Director of the EPIC School in Paramus, NJ.  Dr. Gerhardt has nearly 40 years of experience utilizing the principles of Applied Behavior Analysis in support of adolescents and adults with autism spectrum disorders in educational, employment, residential and community-based settings. He is the author or co-author on a number of articles and book chapters on the needs of adolescents and adults with ASD and has presented nationally and internationally on this topic.  Dr. Gerhardt serves as Co-Chairman of the Scientific Council for the Organization for Autism Research and is on numerous professional advisory boards including the Cambridge Center for Behavioral Studies.  He received his doctorate from Rutgers, The State University of New Jersey's Graduate School of Education.